Merry Christmas!!! Ho Ho Ho
By: Natasha Broodryk
Merry Christmas!!! Ho Ho Ho
OK OK OK!!!
NOW! This ONE I'm VERY EXCITED about!!
HOW many days are there left until Christmas? Probably not as many as you'd like. So it's time to get click-happy and do some online shopping so that you can avoid the crowds and be as organised as possible. But don't just visit the same old haunts. Look further afield - for there are some great online stores (both standalone and counterpart) that can cater to your every festive need. Pooling together our shopping nous, see the Vogue editors' pick of alternative online shops here.
"Probably the reason we all go so haywire at Christmas time with the endless unrestrained and often silly buying of gifts is that we don't quite know how to put our love into words." - Harlan Miller, writer
"One of the nice things about Christmas is that you can make people forget the past with a present." - Author Unknown
FIRST
Click on the links below the images for more information on the product
As a leading online marketplace, bidorbuy has created a safe and convenient way for people to buy and sell virtually anything online at a fixed price or in an auction format.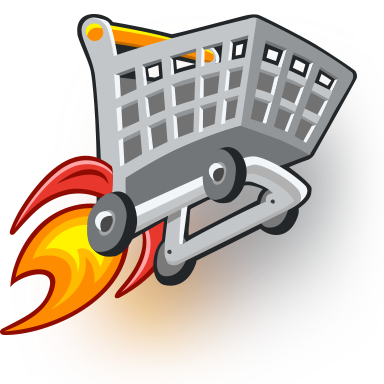 Established in 1999, bidorbuy has grown to become one of South Africa's foremost online shopping destinations. The growth is both in terms of user base and in terms of the range and number of products on offer. bidorbuy has withstood the hardest test of them all, the test of time, to prove its viability and usefulness in the South African ecommerce landscape. South Africa's largest online shopping and auction marketplace
R1,000.00
Closes 15 Nov 01:45
R1,699.00
Closes 12 Nov 23:45
Closes 7 Nov 23:45
Click on the links below the images for more information on the product
No hidden fees or buying obligations
There are no fees for registering, or for having an account, with Loot.co.za. There are no buying obligations – you order what you want, when you want to.
No unsolicited emails
You do not have to agree to sign up for their mailing list. You can opt-out of their mailing list, at any stage, on the website or by contacting them directly. You can choose whether or not you want to receive availability notifications for wishlist items.
Third
Click on the links below the images for more information on the product
How CashBag Works
CashBag is an exciting rewards program where you earn cash back when shopping online.
By starting your online shopping at CashBag, you can earn cash back on your purchases, as well as find great deals and coupons.
---
No points to redeem - No forms to fill out
Our partners pay us a commission for driving sales to their sites, we in turn choose to share a portion of that commission with you. Simple!
Install the CashBag cash back buttons and get a R25 welcome bonus
Never miss out on cash back with the CashBag cash bag button!
Coupon - 20% discount use code: SAVE20 + 5% cash back
Deals under $5 + 10% cash back
Free shipping on orders over $75 - use coupon code: THANKS + 4% cash back
SALE - Save up to 50% on Selected Items + 4% cash back
Sign up for HomeChoice newsletter and get R100 voucher* + 10% cash back
Free shipping + 13% cash back